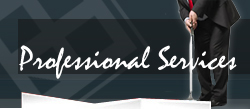 Private Equity Investment
Royal Assets focus on innovation and growth opportunities in key areas such as TMT, Culture, Healthcare, Consumer Goods, Clean Technology, Advanced Manufacturing and Modern Services. We invest mostly to enterprises in start-up, expansion and Pre-IPO stage, with limited investment in seed stage. We pay close attention to the companies with obvious technology, creative business model, high growth and high return potential. Many entrepreneurs in China are still relatively recondite today, but tomorrow they will turn their small companies into worldly admired business empires. We are aimed at helping them become stronger through our global resources and management expertise.
Royal Assets has already set up HK, Singapore, Shenzhen, Guangzhou and Zhengzhou Offices, which allow us to provide supports to the business expansion of portfolio companies besides granting access to regional investment opportunities. We will also co-invest with some Limited Partners to provide sustained capital support to company development. We have extensive personal connections and profound cooperation history within the investment circle, and co-invest with peers to create win-win.
Please send email to info@royalassets-capital.com if you have any enquiry about this topic.  Our professionals will reply to you as soon as possible.