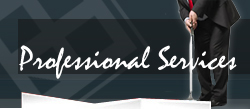 Tax Planning
We provide advice on the full range of corporate tax matters with particular emphasis on the opportunities and issues arising from structuring of new ventures, Mergers and Acquisition and group restructuring.  Whether you are establishing new operations or joint ventures, financing existing subsidiaries, integrating a recent acquisition or seeking to exit from a foreign market, at Royal Assets we have an international network of professionals we call upon to give clients local knowledge and experience no matter where in the world they do business.
Royal Assets tax professionals provide a full range of International Corporate Tax services which include advising on all outbound and inbound international tax issues, asset finance, treasury and corporate debt issues
Please send email to info@royalassets-capital.com if you have any enquiry about this topic.  Our professionals will reply to you as soon as possible.