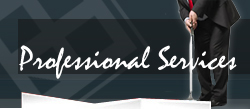 Tax Valuation
Tax strategies are becoming increasingly complex and more highly scrutinized by regulatory authorities worldwide.  Many tax laws and regulations now stipulate that a valuation is required before implementation.
Royal Assets specializes in tax valuation-related consulting.  The firm's highly responsive professionals help companies to navigate an environment of changing tax law and shifting regulations by offering skilled expertise for forming strategy and defending valuation positions.
Please send email to info@royalassets-capital.com if you have any enquiry about this topic.  Our professionals will reply to you as soon as possible.