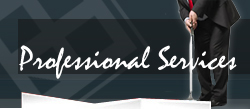 Internal Control Review on Corporate Governance
Boards of Directors of companies listed in Hong Kong are required to prepare an annual Corporate Governance Report ("CG Report") addressing that they have provided adequate steps to maintain sound and effective internal controls in safeguarding the shareholders' investments and companies' assets and to conduct a review on the effectiveness of the system of internal control of the companies and their subsidiaries annually.  The review should cover all material controls, including financial, operational and compliance controls and risk management functions.
We can help the Board to perform an independent review to evaluate the internal control environment of the companies and their subsidiaries annually in order to comply with the Code.  We can also design practical action plans to identify internal control deficiencies, and assist the management to implement them efficiently and effectively.
Please send email to info@royalassets-capital.com if you have any enquiry about this topic.  Our professionals will reply to you as soon as possible.