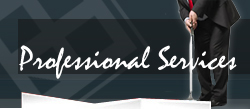 Internal Control for Enterprises in the PRC
All listed companies established in the PRC are statutorily required to comply with The Basic Standard for Enterprise Internal Control (The Basic Standard), which requires companies in China to establish, evaluate and assess the effectiveness of their internal controls.  Non-listed large and medium-sized Chinese enterprises are encouraged to adopt The Basic Standard and other relevant guidelines.
In accordance with the requirements being stipulated in the "Central State-owned Enterprises Comprehensive Risk Management Guidance", it is the responsibilities of directors, general manager, and senior executives to implement an effective enterprise risk management program with a view to managing risks at a level which is acceptable and consistent with the enterprises' objectives.
With a strong strategic alliance between our PRC network firms and us, we can assist the Board of Directors and senior executives to comply with the standards and guidelines.  We have experienced professionals with solid experience in serving both state-owned enterprises and listed or non-listed large and medium size enterprises.  We can provide full supports for enterprises to implement their enterprise risk management framework and to strengthen their internal control mechanisms.
Please send email to info@royalassets-capital.com if you have any enquiry about this topic.  Our professionals will reply to you as soon as possible.