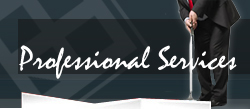 Sarbanes - Oxley 404 (SOX) Compliance
Apart from Hong Kong and PRC, regulators across the globe also impose voluntary or mandatory corporate governance codes and requirements.  We can provide compliance review services regarding various corporate governance guidelines worldwide. They include Sarbanes-Oxley Act (SOX) Compliance, Anti-Money Laundering (AML), internal audit/information technology (IT) audit and other regulatory compliance advisory services.
If your industry is subject to AML compliance or corporate governance requirements in various jurisdictions, or your company is planning to go listing in the Europe, US or other countries, you can engage us to develop pragmatic solutions to assist you dealing with these regulatory challenges.
Please send email to info@royalassets-capital.com if you have any enquiry about this topic.  Our professionals will reply to you as soon as possible.