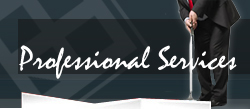 Business Valuation
Our valuation professionals have appraised business enterprises ranging from heavy industrial companies which rely heavily on fixed assets to software or Internet companies which have minimal tangible assets.  We provide you with a comprehensive analysis of your business and we can reliably determine the market value of your company in the changing market environment serving for your different purposes.
Our services have proven to be extremely useful to financing, merger and acquisition activities. Our experience in such activities lays the foundation for us to provide a full range of investment advisory services including market and industry survey, business strategy and business plan development, financial modeling and feasibility studies.
We provide valuation of companies in the following industries:
Agricultural production
Automobile / Vehicle
Biotechnology
Chemical production
Electrical and electronics products
Entertainment / On-line games
Environmental products
Exhibition / Trade fair
Food processing
Forestry / Timber production
Infrastructure / Toll roads
Logistics
Natural gas / oil / coal / various metals
Pharmaceutical / Medical service
Software application
Telecommunication
Please send email to info@royalassets-capital.com if you have any enquiry about this topic.  Our professionals will reply to you as soon as possible.