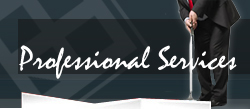 Real Estate Valuation
Our Real Estate Appraisal Professionals have extensive experience in appraising not only residential and commercial properties, but also large scale industrial facilities and infrastructures and leisure properties.
Our specialists, leveraged on their rich experience in valuation of real estate properties, also provide comprehensive consulting services to property developers and investors on the assessments of development/redevelopment potential, the alternative and the best use of land, as well as market and development project feasibility studies.
We appraise on the following real estate properties:
Residential buildings / Village-type houses
commercial, office buildings
Large-scaled industrial facilities like power plants, chemical processing plants, iron and steel mills, toll roads, petrol-filling stations, bridges, ports and airports
Specialized properties like hotels, golf-courses, resorts establishments, clubhouses, church, schools
All types of manufacturing plants
All types of lands
Please send email to info@royalassets-capital.com if you have any enquiry about this topic.  Our professionals will reply to you as soon as possible.