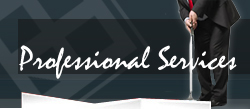 Plant & Machinery Valuation
Manufacturing industries normally involve huge capital commitments in installing, maintaining and improving their production facilities and capabilities.  Value of such plant & machinery assets is also one of the major concerns in the course of making investment decisions upon merger and acquisition transactions.  Our valuation reports are widely accepted by our clients, multinationals and local companies, and government authorities in Hong Kong and China.
We appraise all production assets including:
Production Plants
Production Facilities
Mechanical / Electrical equipment
Moulds
Motor vehicles / Tractors / Trailers
Office equipment
Furniture and fixtures
Inventory
Please send email to info@royalassets-capital.com if you have any enquiry about this topic.  Our professionals will reply to you as soon as possible.