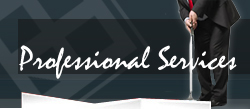 Financial Derivatives Valuation
Our professionals provide derivatives consulting and valuation services to our clients. Our team has sound understanding and possesses solid experience in tailoring appropriate financial models to derivatives with different level of complexity. The financial models we use include Black-Scholes option pricing model, Binomial Model, Real Option Model, Merton Model for default probability or combination of the above.  We have provided independent valuation service to a large number of listed companies and private companies in past few years.
We are experienced in the valuation of the following Financial Derivatives:
Share Options / Convertible Bonds
Accumulators / Decumulators
Commodity / Interest Swaps
Convertible preference shares
Equity-linked investments/notes
Financial assets
Financial contracts
Financial guarantees
Structured deposit contracts
Warrants
Please send email to info@royalassets-capital.com if you have any enquiry about this topic.  Our professionals will reply to you as soon as possible.