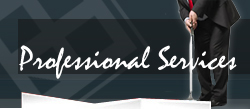 Accounting & Taxation Services
The Hong Kong Inland Revenue Department requires all companies to keep proper accounting records for at least seven years and file tax returns annually.  Outsourcing your accounting and taxation to Royal Assets will allow you to focus your attention on your customers and growing your business, and ensure you to compliant with all statutory and commercial regulations and get informed of the latest accounting and tax standards.
Our Accounting & Taxation Services include:-
Provision of general book-keeping services
Preparation of annual and periodic financial statements for management, tax filing and third party purposes
Preparation of budgets, forecasts, business plans and cash flow statements
Audit of active company
Special purposes audit / financial reports
Provision of tax compliance service and filing corporate and personal tax returns with the Hong Kong Inland Revenue Department
Advising on the design of tax efficient remuneration packages
Advising on the tax implications of your proposed activities including acquisitions and disposals of businesses and properties
Please send email to info@royalassets-capital.com if you have any enquiry about this topic.  Our professionals will reply to you as soon as possible.