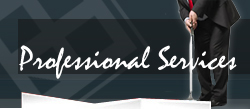 HK Company Incorporation Services
Hong Kong is a well-established international financial center.  For many companies, choosing Hong Kong as the gateway to Mainland China or the regional base for Asia Pacific is a logical choice.  You can improve your corporate image and international standing, and increase the confidence of your customers and partners about your business by establishing companies in Hong Kong.
To register a company in Hong Kong, you do not need to hold a Hong Kong identity card, to come and live here, to transfer your funds to Hong Kong, or to verify the authorized capital, which is free to increase, and the capital in place has no limit.  With a company bank account opened in Hong Kong, you can enter and transfer your money freely.  Hong Kong taxes on a territorial basis.  Therefore, you don't need to pay corporate profit tax in Hong Kong for those incomes incurred in Mainland China or foreign territories.
We can incorporate a Hong Kong company for you quickly and efficiently.  In addition, we can manage the company on your behalf, providing your Registered Office, and acting as your Company Secretary.  What you only need to do is to select the company name, and provide relevant information.  We will prepare everything for you.  We can also set up overseas companies.
Please send email to info@royalassets-capital.com if you have any enquiry about this topic.  Our professionals will reply to you as soon as possible.