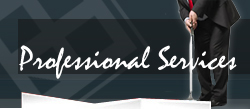 Corporate Secretarial Services
According to the Hong Kong Company Ordinance, a Company Secretary should be appointed by every limited company.  The Company Secretary should be a Hong Kong resident or Hong Kong registered company, whose main duty is to ensure that the daily operation of the company complies with government ordinance requirements and to inform the government about any changes of the company's structure.
Our corporate secretarial services will ensure your statutory records are professionally maintained and completely secure, and that your operation is fully compliant with all statutory requirements in Hong Kong.
Our Corporate Secretarial Services include:-
Provision of Registered Office
Statutory company secretary representative
Bank account opening
Prepare and submit annual returns
Renewal of Business Registration
Handle and keep company statutory records
Arrange director and shareholder meeting, including minutes
Transfer, allotment of shares, increase authorized capital
Deregistration of Limited Company
Change office address, registered address
Provide change in director, shareholder and company secretary
Change company name
Alteration to the Memorandum and Articles of Association
Please send email to info@royalassets-capital.com if you have any enquiry about this topic.  Our professionals will reply to you as soon as possible.