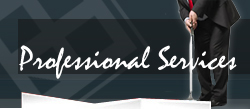 WFOE Incorporation Services
Wholly Foreign Owned Enterprise (WFOE) is a company invested and set up in mainland China wholly by foreign investors such as foreign enterprises, individuals or partners including those from Hong Kong, Macao and Taiwan districts, according to Law of the People's Republic of China on Foreign-Capital Enterprises and other relevant laws.
To set up a WFOE in China, you can execute your global strategy independently and freely, officially develop your business with independent operational right avoiding many limitations of representative office, collect RMB as income with RMB invoices issued to the clients, transfer RMB profit to be USD money and remit to foreign parent company, employ staffs in China directly, protect your intellectual properties and know-hows, and you don't need to share your profit with other parties.
We can incorporate a WOFE for you efficiently. What you need to do is to engage us and provide us all the necessary documents you have. Our Services of Forming WFOE in PRC include:-
Articles of Association
Foreign-Invested Enterprise Approval Certificate
Business License of Enterprise Legal Body
Organization Code Certificate, and Card of Code
National Tax registration certificate
Local Tax Registration Certificate
Official Seal, Special Stamp for Finance, Special seal for Customs Declaration (if applicable), Private Chop of Legal Representative
Foreign Exchange Registration Certificate
Finance Registration Certificate
Bank Account Opening License
Opening Capital Account
Customs Import / Export Right (If applicable)
Please send email to info@royalassets-capital.com if you have any enquiry about this topic.  Our professionals will reply to you as soon as possible.