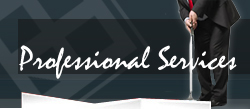 Recruitment Assistance Services
Recruiting qualified people is a time-consuming task that can easily become a burden to the management whose time is valuable.  Our recruitment assistance team can help you relieve this burden and thereby save more time for other important duties.  We can support you through the entire process, or any part of it, from job vacancy advertising, pre-screening of applicants, interviewing & testing, applicant profile analysis to assessment of the final candidates and hiring.
Please send email to info@royalassets-capital.com if you have any enquiry about this topic.  Our professionals will reply to you as soon as possible.