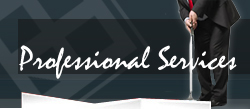 Block Property & Development Land
As one of the service leaders in China's residential investment business, we handle all manners of whole block projects such as new city districts, apartment complexes and redevelopment sites (e.g. 'Three Old' Transformation in mainland China).
Depending on the strong network in real estate market and ample transaction information, our transaction assistance team can provide transaction information about various types of land to developers, REITs, commercial institutions and assist them to go through the negotiation and finish the whole deal.  Moreover, our real estate planning team and finance team will offer the subsequent pre-opening planning, fund raising, later stage leasing and sales agency, so as to ensure client's project to be operated smoothly and completed successfully.  Our specialists are involved in a wide range of services, including project consultancy, land planning, land transaction assistance, fund raising assistance, leasing and sales agency, data analysis, etc. 
Please send email to info@royalassets-capital.com if you have any enquiry about this topic.  Our professionals will reply to you as soon as possible.