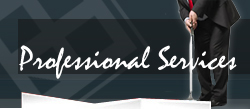 Investment Agency
China and Asia have become a hot spot for real estate investment attracting capitals all around the world.  Our investment agency specialists are skilled in the merger, selling and consulting of different property projects.  We provide expert advice on the acquisition and disposal of all types of commercial property across China and Asia.  We also help land owners and investors purchase or dispose of all types of properties such as office and business parks, retail and leisure, industrial and logistics and mixed-use schemes.
We aim to assure that sales and purchases are closed at the optimum price and bring to our clients unrivalled access to investment opportunities.  With a keen understanding of capital markets and commercial real estate as well as the buyers and sellers involved in transactions, we can quickly pinpoint an asset's value, market it effectively and deliver optimum results.  With our service, you may obtain a broader value perspective on property utilization prospects, a finger on the pulse of real-time market conditions at any moment, anywhere in the world, and conclude your deal accurately and efficiently.
Please send email to info@royalassets-capital.com if you have any enquiry about this topic.  Our professionals will reply to you as soon as possible.