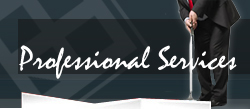 High-end Residential Property
Based on good understanding of clients' needs, and excellent capabilities to combine the local market with international mature experiences and market operation models, our residential specialists will provide developers, investors, buyers and tenants with suited solutions in real estate marketing and services.
We have strong foreseeability and view of forward-looking.  We concentrate on the best high-end residential properties in China.  Our team of dynamic, passionate and experienced residential professionals is committed to delivering the highest standards of service to clients and to providing innovative advice in a challenging market.
We understand that cross-border properties have played a supporting role in the business development of multi-national corporate clients.  With dedicated international resources co-ordinated from Hong Kong, Taiwan and Singapore, our global corporate services team offers corporate owners and occupiers a full range of property.  We are also capable to make cross-project real estate sales with our strong network in local market, mainland China, Taiwan, Hong Kong and Singapore.
Our services include:-
Site evaluation & market positioning
Building design concept advice
Financial analysis
Project Planning
Sales & leasing planning
Sales & leasing agency
Corporate leasing
Please send email to info@royalassets-capital.com if you have any enquiry about this topic.  Our professionals will reply to you as soon as possible.