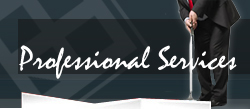 Valuation & Advisory
It is very critical to accurately know about the fair market value of a single property or an investment portfolio when you make a transaction decision.  We have a valuation team with over 20 years' experience.  They are highly professional individuals possessing extensive experience in valuation extending beyond office buildings, residential, retail centers, industrial assets and mixed-use developments to embrace hotels, golf courses, theme parks, toll roads, airports, petrol stations, container ports and master-planned townships, as well as other assets like plant and machinery, business interest and goodwill.  We have full and strong experience to provide you sophisticated, impartial real estate appraisals and valuable advices, which can be key to asset financing, due diligence, risk analysis, balance sheet reporting, dispute resolutions and IPO listings and widely applied in various purposes, such as mergers and acquisitions, financing, IPOs, joint ventures, debt issuance, REIT, accounting, arbitration, litigation, taxation, due diligence, insolvency, bidding, etc.
With good relationship with lending institutions, sound real estate market and tax knowledge, leading financial analysis model and techniques, and up-to-date valuation database, we will provide you the best commercial real estate appraisals and advisory services.
Please send email to info@royalassets-capital.com if you have any enquiry about this topic.  Our professionals will reply to you as soon as possible.