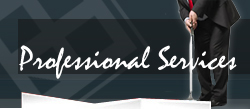 Retail Property
As professional service provider for consulting, leasing and investment about stores, commercial buildings and business parks, we possess profound market knowledge and experience, which ensures maximum returns for retail developers and landlords as well as prime locations for retailers.  Whether you are operating your retail ventures in Greater China or expanding into new and emerging markets, you will receive the highest levels of expertise, processes, systems and sophistication from us.  In the meantime, we assist clients to deal with retail merger businesses and provide full course services from investment strategy planning to property portfolio development.  Moreover, we help clients dispose their assets from the view of private investment and property portfolio management. 
Our services in Retail Property include:-
Retail Market Research
Theme Conceptualization and Positioning
Site Selection Strategy
Tenant Mix Planning
Layout Design Review
Leasing Strategy and Implementation
Retail Portfolio Review and Disposition
Please send email to info@royalassets-capital.com if you have any enquiry about this topic.  Our professionals will reply to you as soon as possible.