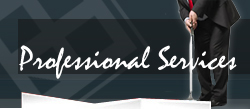 Market Research & Strategic Consultant
As an investor, you might not be familiar with all the markets.  Our market research team can help you clear the things up when you are excited but worried about some investment in some market by providing you rapid access to local market information which can then be distilled into key points.  Investors want an honest and impartial view supported by market knowledge and years of experience.  Our market research team aims to offer objective advice to clients in order to help them make well-informed real estate related decisions and realize pre-defined goals.  In the meantime, we assist you to assess the feasibility of a new investment before it is formally executed or to review the feasibility of an old investment when the market situation is changed by providing you a professional feasibility study report.
Our strategic consultants have good market knowledge and commercial acumen of real estate, providing a wide range of consulting services in real estate development, property right, investment and usage to landlord, developer, investor and public sector clients by closely working with other departments in the company such as Investment Agency Department, Valuation& Advisory Department and Planning departments of different property types.  We provide customized research to help clients doing master plan or concept design for properties in conceptual and idea stage, develop the best solution about the projects' progress for the developers and offer strategic real estate advices to the corporates or public sectors.
Please send email to info@royalassets-capital.com if you have any enquiry about this topic.  Our professionals will reply to you as soon as possible.