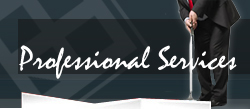 Real Estate Finance
More and more developers need to raise funds for their real estate projects and other related investments whist many capitals are looking for investment opportunities in Asia-pacific region.  The co-developing or multi-party investing situation is increasingly happening among the projects we have participated in.
We work closely with fund managers, operators, property developers, property companies, private equity funds and institutions.  Meanwhile, we provide long-term or short-term debt financing or bridge-fund channels to our clients relying on the strong overseas or domestic lending institutions behind us.  Our corporate finance specialists have strong relationships with equity capital and debt capital sources. We understand the current investment needs and targets of local developers, and assist them in the formulation of business objectives in terms of capital funding, divestment, attracting third party investors, and forming strategic partnerships with key market players.  On the other hand, we also understand the current investment needs and targets of the investors and will introduce to them the local market fundamentals, help them identify and assess potential investment opportunities, present them with a range of market entry strategies and Liaise with key local market players (operators and property developers) to find the optimum investment alliance.
Please send email to info@royalassets-capital.com if you have any enquiry about this topic.  Our professionals will reply to you as soon as possible.