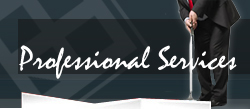 Deal Origination
The market information is asymmetric and a suitable target may not always be apparent to you, even when you have funds available and acquisition strategy clearly defined.  Therefore, as an acquisitive corporate or a private equity house, your knowledge about the investment opportunities and potential acquisition targets in the marketplace is especially important.
Our deal origination team has strong relationships with corporate financiers, banks, and business managers, a network developed over time that reaches into all aspect of the local economy, which ensures us to apply significant resources for deal origination and deal flow.  We closely work with our clients and have a profound understanding about their investment criteria and main concerns.  We help our clients to identify high potential deals and win more deals.
Please send email to info@royalassets-capital.com if you have any enquiry about this topic.  Our professionals will reply to you as soon as possible.