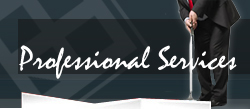 Fund Raising for Projects
The term "fund raising for projects " is generally used to refer to a non-recourse or limited recourse financing structure in which debt, equity, and credit enhancement are combined for the construction and operation, or the refinancing, of a particular facility in a capital-intensive industry.  Examples of facilities developed with project finance include energy generation, pipelines, mining, toll roads, waste disposal, telecommunications and other projects.

In addition, project financing can be used by industrial companies for expansions, new project development, financing joint venture assets, and financial restructuring.  Organizing business finance can sometimes be confusing and complex.  Whether it is fund for business expansion, finance for a commercial property, or ways to purchase equipment, it is assured to know that we have the know-how to simplify the process and handle the whole finance process.  With our extensive network and sophisticated techniques, we will recommend you a funding plan that takes care of all your requirements, now and into the future.
Please send email to info@royalassets-capital.com if you have any enquiry about this topic.  Our professionals will reply to you as soon as possible.