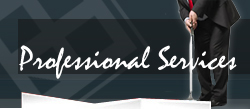 Deal Evaluation
For each investment opportunity, we need to make a thorough and efficient evaluation before an indicative or preliminary offer is made.  Given the financial, commercial, operational and tax information available, we tend to focus on market attractiveness, product differentiation, management capacity, capacity in response to environmental threats, cash recycling capacity of the targets.
We help our clients to identify transaction risks and potential deal-breakers associated with the target, assess the market position and competitiveness of the business against the industry benchmarks, and enhance the probability of success of the potential investment.  What we want to achieve in this deal evaluation process is to provide our clients objective, fair opinions about the feasibility of the investment.
Please send email to info@royalassets-capital.com if you have any enquiry about this topic.  Our professionals will reply to you as soon as possible.