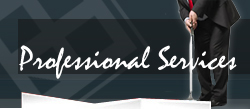 Financial Modelling
You may employ financial modelling and valuation analysis in your work on mergers and acquisitions and initial public offerings. You may use these same techniques to analyze a company's ability to service debt or to model a target company's financial statements in order to determine the attractiveness of the investment.
In our experience, we provide experienced professionals with powerful tools and methodologies to perform financial modelling and valuation analysis for clients from investment bankers, commercial bankers, private equity funds, corporations, etc. we also provide financial modeling services in several distinct areas, including: financial markets and instruments, auditing and accounting, business performance and analysis, and project finance analysis
Please send email to info@royalassets-capital.com if you have any enquiry about this topic.  Our professionals will reply to you as soon as possible.