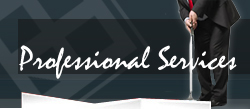 Deal Structuring
Deal Structure is always one of the critical components of a transaction.  Within the commercial framework of a deal, a wide range of financing and structuring options are possible, e.g. mergers & acquisitions, acquisitions/sale of assets, association and alliance such as joint ventures and strategic alliances, takeovers, etc.  We help you focus on the most effective options in terms of cost and tax efficiency.
We employ several methodologies in every valuation analysis, providing you with all the internal and external data needed for sound decision-making.  We also provide you with fairness opinions regarding the structure, form, timing, market, financial, accounting, tax and other factors of the deal.
Please send email to info@royalassets-capital.com if you have any enquiry about this topic.  Our professionals will reply to you as soon as possible.