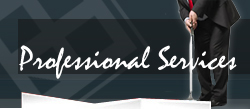 Terms Negotiation Assistance
The whole process of terms negotiation may be time-consuming, frustrating and even fruitless if it is not well prepared.  For the successful completion of a transaction, we need to put a huge amount of work into the negotiation procedures and ensure that the time and resource is effectively managed.
Our negotiation assistance services include setting and monitoring the timetable, preparation for the meetings including preparing an agenda, a list of objectives, a contract draft to be used as the foundation for discussion, and providing regular progress reports and updates.  We can also offer assistance during the meeting itself to ensure the negotiation runs smoothly.
Please send email to info@royalassets-capital.com if you have any enquiry about this topic.  Our professionals will reply to you as soon as possible.