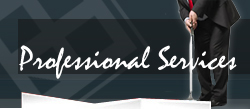 Merger & Acquisition Execution
The success of Mergers & Acquisitions depends greatly on understanding the inherent value of a business well.  Our M&A advisory services are provided by a team of experienced financial advisors, who have developed their expertise through many sell-side or buy-side transactions on behalf of private equity funds, closely-held businesses and publicly-traded companies across a wide range of industries.
We can identify defects of deals early in the process before significant resources have been used, develop a reasonable purchase price, identify issues that may arise during the negotiations, and analyze what financial and strategic value the deal will add to your business.  In addition, we can provide complete asset appraisal service to help you properly value each asset.
We provide M&A services for:
Corporate divestitures
Joint venture structuring
Leveraged and management buyouts
Sale and acquisition transactions
Recapitalizations
Please send email to info@royalassets-capital.com if you have any enquiry about this topic.  Our professionals will reply to you as soon as possible.