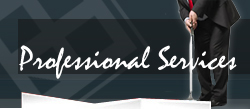 Initial Public Offering Advisory
Traditionally,teams of Initial Public Offerings (IPO) advisors are usually comprised of lawyers, bankers, auditors and consultants from different professional firms.  Going public is a complicated and time-consuming process fraught with uncertainties and difficulties.  Therefore, the involvement of an experienced advisor to guide you through the whole process is particularly important.
Our services are designed to assist business owners at every step of the IPO process and offer assistance with the fundamental changes involved in becoming a public listed company.  We help you determine whether an IPO is the right step in the company's development, assess whether the business is ready to operate as a public company.  And if it is not the right step, we can help you identify potential alternatives, including joint venture, strategic investors, selling or merger opportunities.
Please send email to info@royalassets-capital.com if you have any enquiry about this topic.  Our professionals will reply to you as soon as possible.